ABOUT THE LONDON CITY SCHOOL DISTRICT
The London City School District educates over 2,200 students on a centralized campus located just north of downtown London. The district is comprised of 47 square miles and includes the City of London, the community of Lake Choctaw, and portions of Somerford, Union, Deer Creek, Paint, and Oak Run Townships in Madison County.
LCS offers a total of 21 AP (3), College Credit Plus (11), and Honors (7) courses on campus;
London has a systematic method of career exploration embedded as part of the curriculum in both the middle school and high school.

The district has dedicated STEM Learning Pathways in the elementary, middle, and high schools;

London provides a technology 1:1 program for all students and devices to take home with students beginning in 5th grade;

Middle and high school students may elect to take coursework in part or in whole as part of the London Unlimited program, which is a flexible, blended learning program;

The district supports the arts through marching and concert band, instrument and ensemble, choir, participation in the governor's arts program, and three annual performing arts productions presented by LMS and LHS students;

LHS fields 23 athletic teams and sponsors 20 extra-curricular activities for students;

LMS field 12 athletic teams and sponsors 12 extra-curricular activities for students.
LCS employs 225 total employees of which 151 certified and 74 classified;

All teachers are licensed in their teaching areas. 34% of staff possess a Master's Degree;

The LCS teaching staff averages 11 years of experience.
Dr. Lou Kramer
District Superintendent
380 Elm Street
London, Ohio 43140
740.852.5700
www.london.k12.oh.us
@londonschools
#londonpossible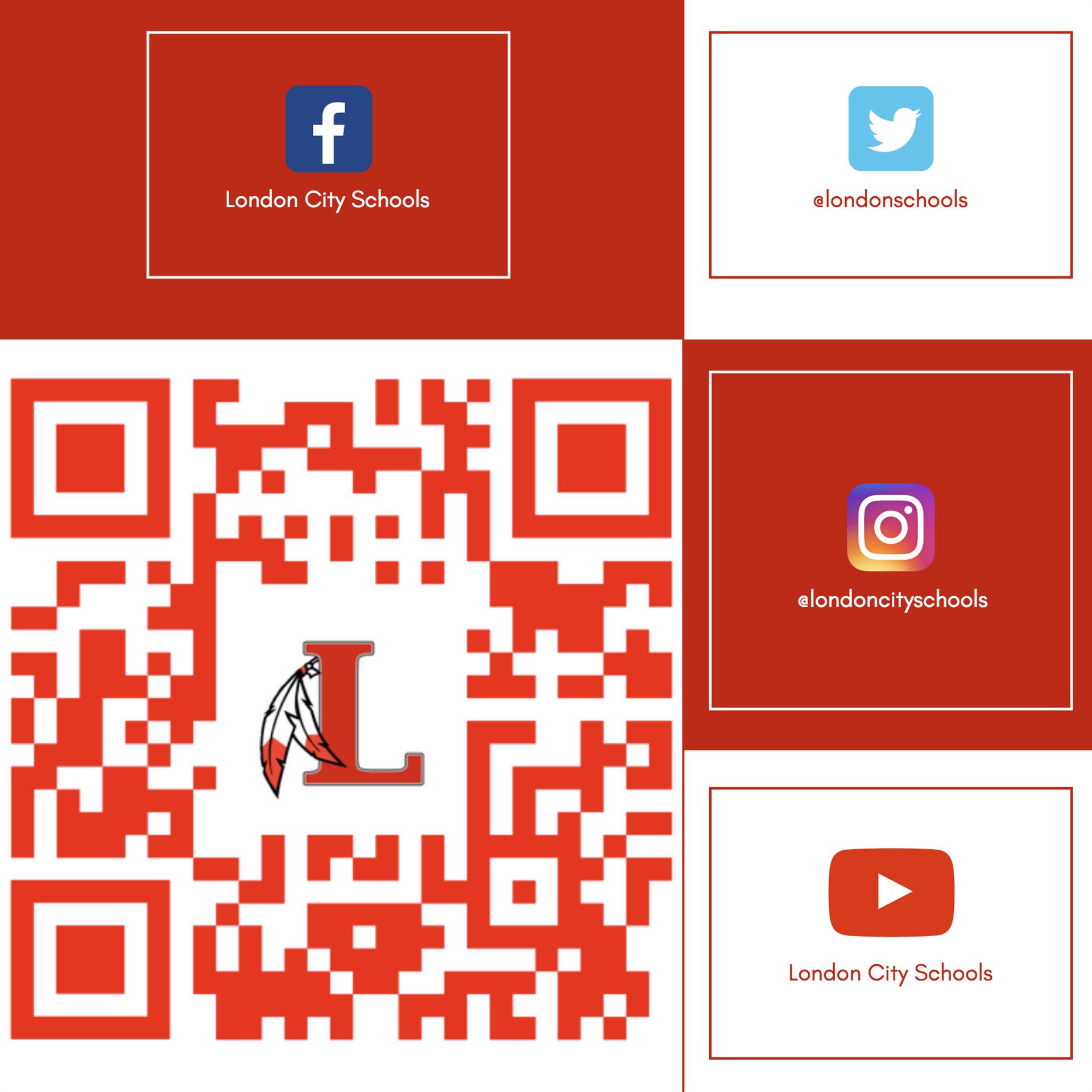 PORTRAIT OF A LONDON CITY SCHOOLS GRADUATE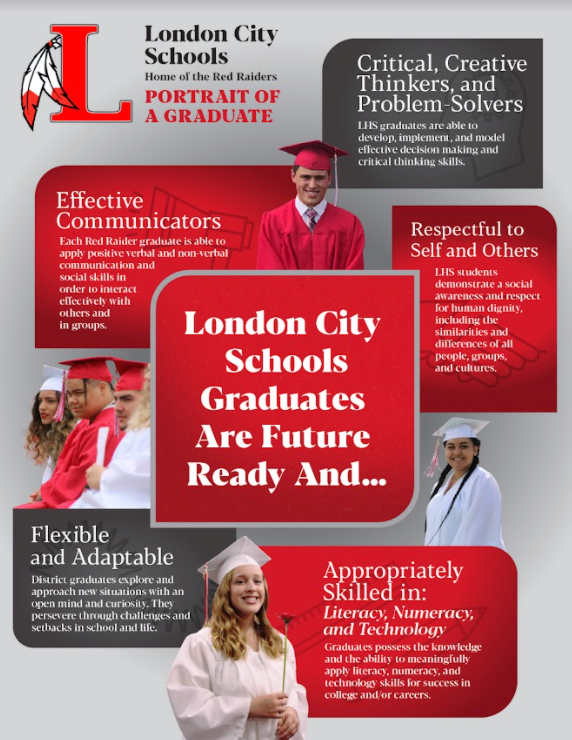 CRITICAL AND CREATIVE THINKERS AND PROBLEM-SOLVERS.
LHS graduates are able to develop, implement, and model effective decision-making and critical thinking skills.
EFFECTIVE COMMUNICATORS.
Each Red Raider graduate is able to apply positive verbal and non-verbal communication and social skills in order to interact effectively with others and in groups.
APPROPRIATELY SKILLED IN LITERACY, NUMERACY, AND TECHNOLOGY.
Grads possess the knowledge and the ability to meaningfully apply literacy, numeracy, and technology skills for success in college and/or careers.
RESPECTFUL TO OTHERS.
LHS students demonstrate social awareness and respect for human dignity, including the similarities and differences of all people, groups, and cultures.
FLEXIBLE AND ADAPTABLE.
District graduates explore and approach new situations with an open mind and curiosity. They persevere through challenges and setbacks in school and life.
The London City School District is working hard to be a premier school district both in Madison County and beyond. As such, the district has established a strategic plan to move the skills students learn as part of our schools to mindsets for future success in college and careers. Every individual within the district is responsible in some part for the success of the district as a whole. In order to be discipline driven, the district and each school have identified metrics and strategies for measuring success in reaching each goal.