MS. KRISTINE BLIND
DISTRICT CFO/TREASURER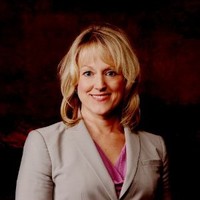 Board of Education Office
380 Elm Street
London, Ohio 43140
P: (740) 852-5700, Ext 2113
F: (740) 845-3282
ROLE OF THE CFO/TREASURER
The Treasurer is the Chief Financial Officer for the school district and is responsible for the receipt, investment, accounting and disbursement of all types of public funds as required by Ohio law and the board policies. The treasurer (CFO) is not a member of the school board, but serves as its secretary for board meetings.
The London City School District Treasurer's Department handles all financial matters of the Board of Education.
Dateline June 2019
The London City School District Board of Education is pleased to announce the return of Ms. Kristine Blind as District Treasurer. Blind served as London's district treasurer from 2011 - 2017 before departing the district in order to oversee the finances at Gahanna Jefferson Schools. During her absence, she remained connected to the community and friends often attending rotary and other local events.
Kristine is thrilled to return and remarked, "Life is full of surprises and unknown paths. I'm happy and excited my life has led me back to London. It feels very much like I am coming home." Prior to coming to London in 2011, Blind served as treasurer of the Upper Scioto Valley schools and assistant treasurer for Warren Local Schools.
Blind will replace Trevor Gummere, who accepted the same position at Stow-Munroe Falls School District in suburban Akron. She will begin her duties on August 1st, 2019.