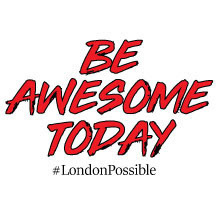 NEW FACES TAKE THE HELM FOR LONDON HIGH SCHOOL ATHLETIC PROGRAMS
Red Raider Athletic Department
Monday, May 18, 2020
The London Athletic Department is excited to announce the hiring of four new head coaches to lead teams during the 2020-2021 school year. Josh Moore will be the Head Girls Soccer Coach, Roy Greenlee will be the new Head Girls Tennis Coach, Cody Sarensen will be the Head Boys Basketball Coach, and Ben Schneider has been selected to lead the Bowling Program.
See the coaches' bios below:
Josh Moore – Girls Soccer

Family
Married to wife Cherie Moore, 5 children. 15 y/o twin daughters Katelyn and Brookelyn, 14 year old daughter Ali, 12 y/o daughter Lily and 8 year old son Elliott. Two dogs Roscoe and Tinkerbell.
Career
Employed by the State of Ohio, Dept. of Commerce-Division of Real Estate & Professional Licensing for the past 4 years. Prior to my current job, I was employed by UPS in Hilliard, OH. For 12 years in multiple positions that include training and operations manager as well as delivery driver.
Hobbies
Outside of soccer, I enjoy spending time outdoors with my family, friends and pets in any capacity. I'm an avid reader of American classics as well as biographies on some of the world's most interesting people, both past and present. Our family also likes to be involved in the community and are members of the Running 4 Life organization which raises money for families of children diagnosed with any number of diseases through fundraisers that include the Fearless 5k and Mechanicsburg Freeze out 5k and chili cook-off.
Why I coach?
The game of soccer has taught me many valuable lessons and I feel it is my duty to pass these lessons and values on to anyone I come in contact with. The relationships built with former, current and future student-athletes helps me to feel I am doing my part to make our communities a better place. The ability to teach the game of soccer to a new generation also allows me to stay in shape and still play the game I love.
Why London?
I chose to apply for the LHS soccer position because it is a constantly growing city with a fantastic school district and amazing facilities and faculty. I have had the opportunity to coach several members of the LHS student body and it has made me realize that there are some absolutely fantastic student-athletes in the district and I am honored to become a part of the Red Raider family.
Program Mission & Vision- The Mission and vision of LHS girls soccer will always be to help student-athletes become the best version of themselves both on and off the field of play. Community involvement and outreach will be a staple of the LHS girls soccer program as I feel the hands on effort of the few can truly and positively affect the many which will lead to better community spirit, involvement and closeness.
Roy Greenlee – Girls Tennis

Family
I currently live with my dog, Zander, and two cats, Zazu and Zira. I have a twin sister who teaches at Teays Valley and a brother who teaches at Westfall.
Career Beyond Coaching
I currently teach Spanish 1, 2 and 3 at LHS. I also teach English at Columbus State Community College and am currently pursuing a Masters in Educational Technology through Kent State University.
Hobbies
I coached the Middle School XC team last year and really enjoy running. Running is an amazing way to stay in shape and help with cardiovascular health. I enjoy learning languages, traveling, hiking, hammocking and trying new restaurants. I also have a podcast where I teach Spanish.
Why I Coach?
Coaching is a great way to be able to connect with students outside of the classroom. You can only learn so much about someone in a 46 minute class. Athletics gives you the opportunity to learn strengths about your students that you didn't know before. It can help you appreciate skills that students possess, but aren't able to show you in your class. I also am a firm believer in having a physical-outlet in your life. Staying active has really helped me manage anxiety and stress.
Why London?
London has been such a supportive community since I began working here last year. I was quite nervous to start coaching Cross Country, but this quickly disappeared once I saw how welcoming the students, parents and staff were. I'm very happy to be a part of this family and help students find ways to express themselves both academically and through sports.
Program Mission & Vision
I want to help introduce tennis to all grades and skill levels. Tennis is one of the rare sports that you can easily play throughout your life. Whether you are 15 or 65, you only need one other person and you can enjoy playing this sport. Also, playing tennis can help you improve both individual and group skills. Singles helps you learn to rely and trust yourself while doubles teaches you how to work effectively with a partner.
Cody Sarensen – Boys Basketball

Family
Wife is Maggie and our son Rory.
Career Beyond Coaching
Entering my 7th year teaching as an Intervention Specialist
Hobbies
Spending time with family, reading, and coaching
Why I Coach?
Enjoy watching student-athletes grow a love for the game and creating lasting memories.
Why London?
I love how it's community based and that everyone is working towards the same goal.
Program Mission & Vision:
MISSION
We are deeply passionate about player development in the game of life and basketball through a comprehensive system of play that our team can execute efficiently. This will allow us to experience the consistent results of competing on and off the court.
VISION
We envision a culture where student athletes are proud of London High School. We are committed to develop well-disciplined student-athletes who strive for personal, educational and athletic excellence.
CORE VALUES
Our core values are instrumental for lifelong success and to provide tools for our athletes to become role models. The following core values will be taught and addressed in all that we do: Tough- Create a fearless, confident mindset Together - We are in this together Serve - Make teammates better Passion - Driven, Inspired: love what you do Thankful - Learn from each circumstance
"My family and I could not be more excited to be joining London City Schools. The opportunity to be a part of the rich tradition of London Basketball and to experience this vibrant community is something that I am looking forward to. I am thankful for the opportunity that Dr. Kramer, Mr. Wolverton and all those affiliated with London City Schools have given me."
Ben Schneider – Bowling

Family
Just me. But I did move back to Ohio from Tennessee to be closer to my grandmother and mom.
Career Beyond Coaching
I teach geometry and other math classes at LHS.
Hobbies
I love video games and cooking. I am pretty accomplished as a cook and once reached the third round of tryouts for Masterchef.
Why I Coach?
I enjoy bowling and teaching, and that is what coaching is. It gives you, as a coach, a chance to learn more about your student-athletes. This is especially true in bowling because it is such a social sport.
Why London?
When I interviewed with Mr. Browning, I told him that London reminds me of my hometown, and so it felt like a great place to be from the start.
Program Mission & Vision
Bowling is all about having fun, but it is also a sport where the weakest players on the team can get really good really quickly. My goal is for all players to have fun, get better and strive to win.