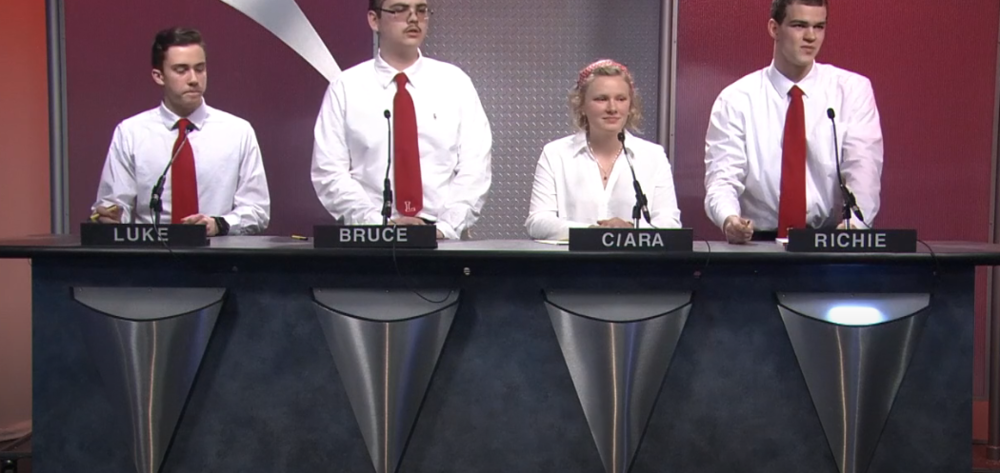 London High School Button Pushers Are Definitely In the Know!
Lou Kramer
Friday, February 14, 2020
After a slower than normal start, the London High School Quick Recall Team recently completed another very successful season. Quick Recall is an academic trivia competition in which school teams compete by scoring points for correct answers. Led by their advisors Tim Coudret and Maureen Duncan, the team competed in three different leagues this year. After an abnormal less than .500 record during the inaugural CBC tournament, the usually stout LHS squad got in stride to post a 12 - 5 record in the always strong Quad County League, which includes teams from Franklin, Madison, Union, and Delaware Counties. The team completed the season by advancing to the televised 3rd round of the WOSU "In the Know'' tournament.
Congratulations to our all star button pushers!!
Seniors:
Richie Geib
Jared Conway
Ciara Cooney
David Kennedy
Juniors:
Bruce Thompson
Cameron Tran
Luke Peart
Sophomores:
Erica Renn
Hunter Brubaker
Kyle Cox
Freshmen
Logan Cain
Patrick Cooney