Any questions regarding London City Schools and/or the academic programs offered, please contact:
Kylie Pritchard 740-852-5700 ext. 2104

Julia Smith 740-852-5700 ext. 2102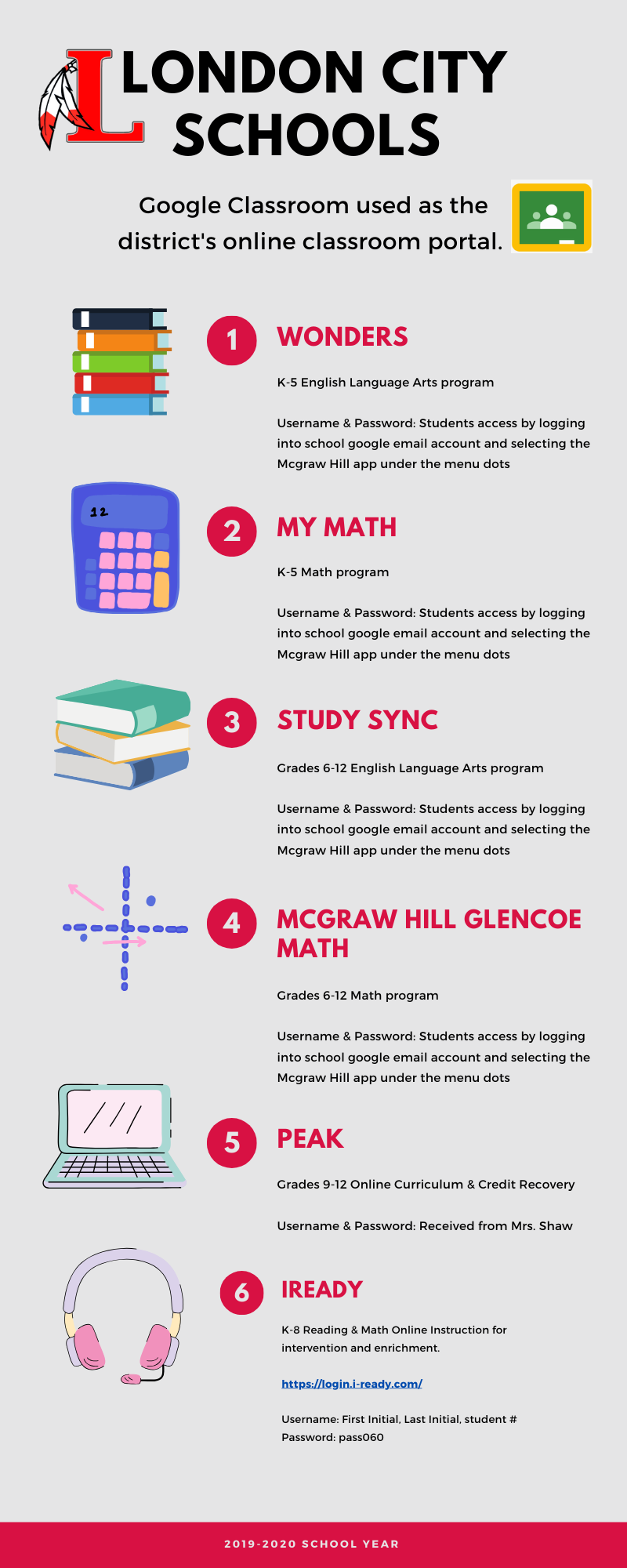 Red Raider Teaching & Learning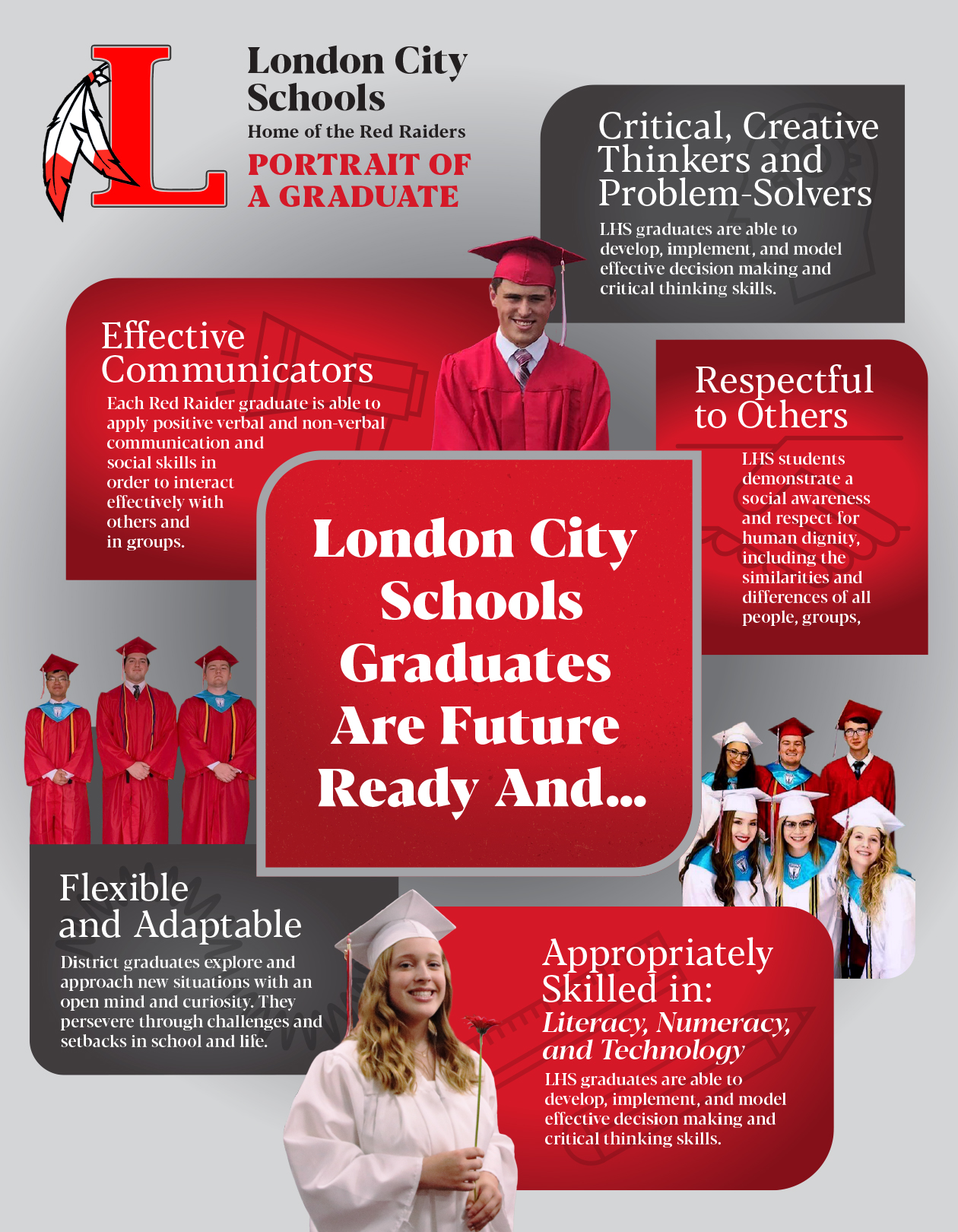 The Office of Curriculum, Instruction and Assessment is responsible for what our students are taught and how that instruction is delivered. Our department focuses on the ongoing revision of all courses that are taught in the London City School District.
The most important goal for our staff is to focus on students sitting in front of them each and every day to ensure that every student in London City Schools is continuing to receive an outstanding education. Our district curriculum needs to focus on student growth and meet individual needs as well. In completing this task, it is extremely important that we provide our staff with ongoing professional development to help in their professional growth.
London City Schools strives to provide a quality experience and education to each student. Five priorities shape our work as a district.
All students can achieve and grow at high rates.

All students are prepared for success.

All students have access to unmatched opportunities.

All stakeholders will have a positive user experience with our schools.

The district will demonstrate effective stewardship with all district resources.
In order to provide all students with the best educational experience, our administrators and teachers review annual district and building report cards. Throughout the school year, data is collected in a variety of ways to be analyzed to drive curriculum decisions. It is our priority to provide support and resources to meet all students' instructional needs.