EDIT MAIN
Welcome LCS Parents!
Youth Services Application
The Madison County Family and Children First Council helps to oversee Family and Youth Services, which is a division of Department of Family and Children. When appropriate, families with children may receive services including high fidelity wraparound, service coordination, and/or systems of care funding. In order to receive these services families may apply here.
Ohio Department of Health: Parent Resources on Vaping (Click Story for More Resources)
The unprecedented increase in vaping by youth and young adults, in particular - 78 percent increase in reported use between 2017 and 2018 for high school students and 48 percent increase for middle school students -- has prompted the U.S. Surgeon General to issue a public health advisory, which is an action taken only four times in the last 20 years. As you know, this is a serious public health concern, especially among our children and young adults, and the current investigation into vaping-related severe respiratory illnesses and deaths is an additional warning that we must be vigilant in protecting our youth.
Because vaping products contain nicotine, the ODH and many other state and federal agencies, including the CDC and the U.S. Food and Drug Administration (FDA), consider e-cigarettes to be non-combustible tobacco products. They are particularly harmful to youth and young adults who may more easily develop a nicotine addiction because their brains are still developing. Additionally, there is substantial evidence to suggest that when youth are introduced to electronic vapor products, they are more likely to try traditional tobacco products than if they never tried electronic vapor products. This increase in youth use is halting the progress made over the past decade to prevent new life-long addictions to tobacco.
Sufficient Grace, Inc.
London City Schools partners with local non-profit Sufficient Grace, Inc. to provide weekend meals to students. Students are referred by their teachers and receive non-pershable food items they can serve themselves. For more information please contact Melissa Canney, Student Support Specialist at 740-852-5700, ext 2109 or melissa.canney@london.k12.oh.us
The Raider Rack is Open!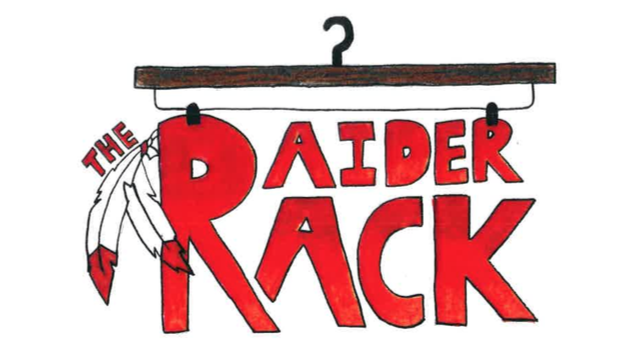 London City Schools has opened The Raider Rack, a free store for students in need. Thanks to the generous community, it is stocked with new children's shirts, pants, shoes and coats. Teachers and School Staff identify kids in need and send them to shop at The Raider Rack. All items will be new and all items will be free. Students will be more comfortable and feel more confident wearing things they pick out at The Raider Rack! For more information please contact Melissa Canney, Student Support Specialist at 740-852-5700, ext 2109 or melissa.canney@london.k12.oh.us
Parent Link to ProgressBook Changed
The link has changed to access ProgressBook. Click Here to access the new Parent Portal.
Scholarship Opportunities

Parents of Seniors! Scholarship opportunities are beginning to arrive to the LHS Guidance Office. Your students have been given instructions on how to join the Guidance Office's "Remind" system. If you would like to join "Remind" to keep updated on news from the Guidance Office, please see the attached document.