EDIT MAIN
Academic, Athletics and Extracurricular Opportunities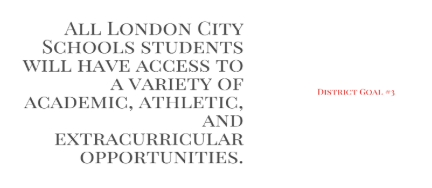 Performance Metrics
Identified projects are completed on time and within the identified budget.
Current Projects
During the 2018-2019 school year, the district will explore and grow a partnership with Columbus State Community College with the ultimate goal of providing higher educational opportunities to students and the community.
By the conclusion of the 2019-2020 school year, LCS will launch a district system of career exploration and advising, which will include a systematic process for students to identify and explore career aptitudes and interests.